Mathijs Jonkers WSOP Diary 1: Travel and Preparations
Meet Mathijs Jonkers. This summer, the Dutchman will be living his dream of playing in the World Series of Poker Main Event for the very first time. He'll be sharing the entire experience with you in this, his WSOP Diary. Get ready for elation, heartbreak, excitement, parties and maybe, just maybe, a deep run in the biggest tournament of them all.
Diary Part One: Travel and Preparations
Monday: Going to Vegas

On Monday 2nd July my three friends and me flew to Las Vegas. At 10:00 we left to go to the airport, with our flight to Las Vegas going at 14:50. We had a transfer in Zürich scheduled. So first we flew for 90 minutes, then had the transfer and then had a twelve-hour flight to Las Vegas. I won't bore you with any more details! On Monday night at 21:00 (Vegas time) we finally arrived. There was a big line at the customs, so it took us one and a half hours to get to our hotel, the MGM Grand. After checking in we all had a much-needed shower before we went to the strip for a nice walk.
Two of my friends hadn't been to Vegas before, so they couldn't wait to see the strip. Sometime between 2 and 3 AM I went to bed, because I wanted to focus on getting into a good sleep rhythm before I start at the WSOP. The others stayed in the casino and later I noticed that they didn't sleep all night…we'll see what the right approach is!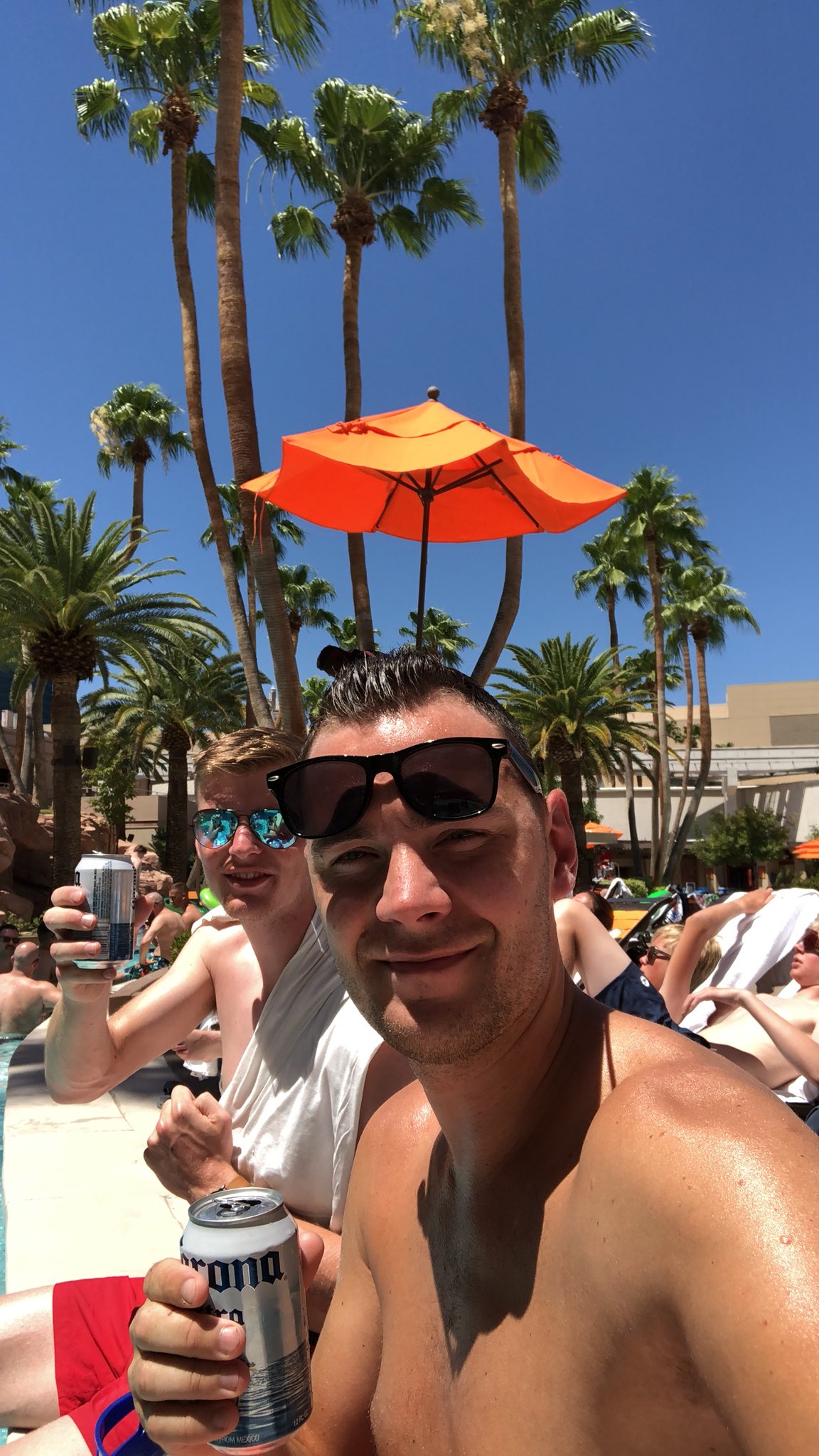 Tuesday: Relaxing and registering

On Tuesday we went to the pool for almost the whole day. MGM Grand has a nice pool with a very nice lazy river. In the afternoon we went to the Rio to register for the Main Event and we saw a lot of familiar players. At the Rio there was a very long line to register. It took about one and half hours to register for the main, which dragged on a bit. But we made it, and I have my ticket! I start Day 1c in Pavilion Green Table 240 Seat 4.
The rest of the day was pretty easygoing. We were in the casinos and my friends gambled a bit. I went to bed pretty early, because the next day would be THE day!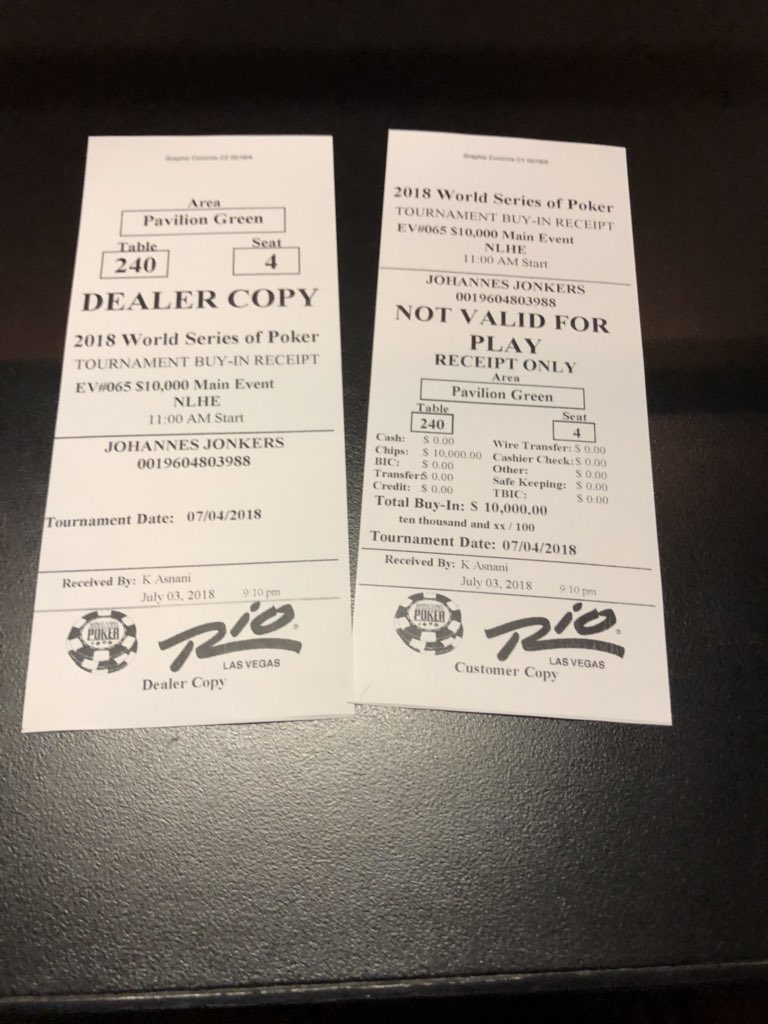 Wednesday Morning: It's time for the MAIN EVENT!
Today I woke up early. I went to the swimming pool to have a quick swim, and after that I had breakfast. Now I am preparing for the Main Event by writing this. In one hour my Main Event will start! I'm very excited about it and can't wait to get started. I'm going to the CVS now, and after that to the Rio! Hopefully I can write a nice article tonight about my Day 1c!
The next edition of Mathijs Jonkers' WSOP Diary will be up on Friday
Would you like to write for partypokerLIVE? Every article we publish will be rewarded with a ticket worth $109 on partypoker. Read all about how you can become a writer for partypokerLIVE here! 
18+. T&Cs apply. Begambleaware.org. Play responsibly.